Free insurance and accident claim management service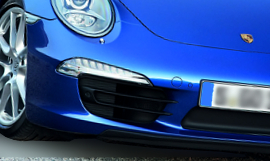 Had an accident and making a claim on your car insurance?
Then you need to make a call to us BEFORE you call your insurance company. We can take all of the stress and hassle out of the situation, getting you a better quality repair, much sooner than if you went through your insurance company directly.
You have the right to choose!
The Office of Fair Trading agreed with the British Board of Motor Insurers that car insurance policy holders have the right to choose who repairs their vehicle. You do not have to go with the garage your insurance company are telling you to just because it is cheaper for them.
So why should I choose John Card Accident Repair Centre?
We are not affiliated with any one particular insurance company, so our only commitment is to you the customer. Our reputation depends upon getting you a repair of the highest quality, with first class service, in the quickest time possible, no matter what it costs the insurance company.
What happens once I call you?
If your vehicle is unroadworthy, we will securely store it, and have a like-for-like replacement delivered to an address that is convenient for you. We will minimise the amount of time you are without a vehicle, and the disruption to everyday life that it would otherwise cause.
Then sit back and relax working with John Card Accident Repair is easy, we do all the work to get your car back on the road as quickly as possible. We organise everything. We make all the phone calls and deal with the entire claim process. You won't be sidetracked and pushed from pillar to post by the insurance company, which would otherwise delay your repair. We have the necessary contacts, and the knowledge and experience to avoid these situations.
Rest assured
As we are a local family run company, if you want to speak to someone who knows about your situation you can… you are not just a number in a head office somewhere. When we say we care .... we do.
* If the accident was your fault then you will have to pay the excess you have agreed with your insurance company.